Savvy Off-Season Holidaying in Mallorca
Wednesday, 4th January 2017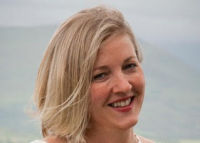 MallorcanTonic
NEW WEBSITE PROMOTES OUT OF SEASON HOLIDAYING ON MALLORCA
MallorcanTonic is a new website that promotes holidaying on the Spanish island of Mallorca in autumn, winter and spring, with inspiration on what to do and where to go, plus price saving opportunities and added value, incentivising visitors to holiday outside of the traditional summer season. Devised by travel aficionado Deirdre O'Connor, this 'savvy off-seasoning' website showcases the best of everything available for the discerning traveller, compiled with a keen eye on what makes the island so unique off season.
Deirdre, who has more than 20 years of experience working in the travel industry, and an inside track on Mallorcan life outside of the main holiday season, says: 'I want to make travellers aware of what there is to do in Mallorca off-season and provide a reliable go-to source of information about which hotels, restaurants and services are open. It's about providing up to date detail on a one-stop site that gives inspiration and opportunity to make time for Mallorca out of season. The website includes key facts that save time and can often save money, with this diverse island less crowded and still warm and beautiful from October to April.'
MallorcanTonic also provides information on where and what to eat in season, recommendations on seasonal leisure activities such as fiestas, wine and olive harvests, where to see them and how to book them out of season – it's a useful source of information for a range of visitors with varied interests. MallorcanTonic lets the traveller be confident in the knowledge that Mallorca really is open for business.
The website works in collaboration with accommodation providers and those in the tourism industry across the island. In addition to plenty of off-season knowledge for potential visitors, Deirdre has negotiated a range of discounts and benefits.
She adds: 'Hoteliers and service providers have facilitated a link from my website to theirs allowing clients to book direct at the lowest rates (already considerably lower than the high season summer rates). In addition I have negotiated further discounts and added value benefits such as room upgrades, welcome Cava, complimentary massages, among other opportunities, all exclusive to MallorcanTonic by entering the word ´Tonic´ in the booking.'
It's a simple premise which is proving popular, spurred on by the gorgeous Mallorcan backdrop recently seen on the BBC's successful series, The Night Manager. Deirdre is finding her site is in demand. Much of what Deirdre includes is based on her experience of travelling, from either working in the industry or as a consumer. Mother of a 7 year boy, Deirdre and her husband have lived in Mallorca for four years, and are well travelled, but found that good, reliable information on accommodation and amenities out of the full blown summer period was lacking. MallorcanTonic is proving to be a 'tonic' both for islanders and those wishing to avoid the crowds.
For more information on MallorcanTonic, visit http://mallorcantonic.com/ or email mallorcantonic@gmail.com
ENDS
For press information, contact Kendra Grahame-Clarke at Kendra PR on 01904 234 752 m. 07910 214474 or email Kendra@kendrapr.co.uk
https://twitter.com/mallorcantonic
https://www.facebook.com/mallorcantonic/