Continuum Attractions Celebrates 2018 Awards Haul
Friday, 21st December 2018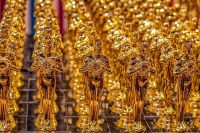 PRESS RELEASE 21.12.18
Continuum Celebrates 2018 Awards Haul
Continuum Attractions, one of the UK's leading visitor attractions companies, ends the year with a celebration of its largest haul of awards since the company was founded in 1984. Prestigious accolades from across the country range from Best Customer Service to Best Schools Programme, with many of their attractions ending the year with a key national or regional award.
Jules Ozbek, Head of Sales and Marketing at Continuum Attractions says: "We are very proud of our teams and share their delight in winning or being shortlisted as finalists. These entries were all from the heart and showed their passion for their sites and the desire to do the best for their visitors. The diverse range of awards, from customer service to education, proves that Continuum's ethos of providing innovative destinations at the forefront of the attractions' market is a key goal for our hardworking people. This recognition is well deserved and we look forward to continuing to celebrate what has been a tremendous year for Continuum."
Continuum Attractions recently announced the appointment of Craig Hatto as creative lead, a new role for the company, to drive design and creativity across all elements of the business. Continuum Attractions develop and commercially operate attractions and experiences in England, Wales and Scotland. The group portfolio is conceived, created and operated within the UK, which are wholly owned or developed together through relevant partnerships.
Awards in 2018 include:
Emmerdale Studio Best Schools Programme BETA British Youth
Experience Travel Awards Winner
Best Venue for School's English School Travel
Learning Awards Finalist
Large Attraction of the Year White Rose Awards Finalist
Emmerdale The Best Company or Venue Group Travel
Village Tour Guided Tours Awards Finalist
Oxford Castle & Best Small Visitor Attraction Beautiful South
Prison Awards Gold
Oxford's Favourite Attraction INOxford Awards Bronze
More./..
The Canterbury Best Venue for School's School Travel
Tales English Learning Awards Finalist
Greenwood Go Customer Service Award Go North Wales Finalist
Family Park
Best Active Day Out Days Out with the
Kids Finalist
Family Venue of the Year Welsh Hospitality
Awards Finalist
The Real Mary Best Heritage Tourism Regional Scottish
King's Close Experience Thistle Awards Winner
Best Visitor Attraction Regional Scottish Thistle Awards Winner
York's Chocolate Gold Best Guided Tour Visit England Winner
Story
Best Immersive Chocolate Luxe Magazine Winner
Experience
Best Chocolate Experience Little Vikings Award Winner
Quality Badge for Learning
Outside the Classroom Quality Badge Accredited
Best Attraction Minster FM
Listeners' Choice Nominated
ENDS
For more details on Continuum Attractions, visit Continuum Attractions.
More./..
Continuum Attractions
Continuum Attractions brings stories alive for visitors and continues to create and manage diverse and market-defining visitor attractions across the country. Starting in 1984 with the Jorvik Centre in York, Heritage Projects Ltd was born, setting the standard in creating visitor attractions commensurate with the needs, interests and desires of the evolving visitor market. More successful attractions were created in 1988 with The Canterbury Tales and The Oxford Story, followed by The White Cliffs Experience in partnership with Dover County Council, and Enjoy a Day at the Wells in Royal Tunbridge Wells. In 2000, the company was renamed the Continuum Group, eventually to evolve into Continuum Attractions, with the creation of The International Centre for Life in Newcastle under its belt. From 2003 to 2017, other attractions benefiting from Continuum's expertise included The Real Mary King's Close in partnership with the City of Edinburgh Council, Emirates Spinnaker Tower in partnership with Portsmouth City Council, Oxford Castle Unlocked in conjunction with Oxford Preservation Trust and the Heritage Lottery Fund, The Museum of Kent Life with Maidstone Borough Council, The Crystal with Siemens in London, York's Chocolate Story, Emirates Air Line Cable Car in London, and in partnership with ITV, Coronation Street The Tour in Manchester and Emmerdale Village Tour and Emmerdale Studio Experience in Leeds, the Royal Mint Experience in London and the Greenwood Forest Park in Wales, plus other tailored consultancy projects.
At Continuum, we believe the best memories come from great storytelling delivered well; we have found that people-to-people engagement delivers this best of all. Our well-versed team of facilitators and interpretation specialists interact and engage with the visitor to make the experience both personal and memorable.
_
For more information on Continuum's 2018 awards and more details about Continuum Attractions, please contact Kendra Grahame-Clarke at Kendra PR on 07920 124474 or email Kendra@kendrapr.co.uk
__