Art& York Call Out for Interior Designers
Friday, 14th September 2018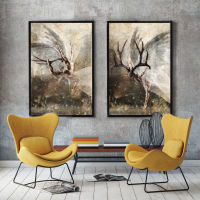 Two places left for Room Sets at this year's art&York Show
The art& team are looking for budding interior designers. This year, the annual three day art show at York Racecourse from 26th October, is showcasing for the first time a small number of room sets featuring artworks from artists taking part in the show. It's a chance for you to inspire visitors with your own wonderful, unique room set, full of ideas visitors can use in their own homes and featuring amazing art and contemporary craft.
You don't have to be a professional or even have the experience with curating interiors, they are simply looking for people with a real passion for creating and a great eye. You would be provided with a blank room set complete with plug point and spot lights to design and create your interior however you like. Your room will need to include the artwork from a least three of the exhibitors at this year's show. There's a £200 voucher to spend on artwork at the show as a prize for the Best Room Set.
What you need to do:
• Take a look at the art& 2018 artist profiles for inspiration on who you may like to feature in your room set. Visit https://www.artand.co.uk/exhibitors/
• Fill in the online application form that will ask for information about your influences and proposed ideas. A £10 non-refundable application fee applies.
• Submit images of your ideas, these could be photos of your own interiors, mood boards or inspirational spaces, or mock up the room sets you have created.
• Think about your style and what artwork you would want to display and come up with a title.
• To apply by end of September, go to: https://www.artand.co.uk/applications/room-set-design/
The art& show 2018 is a fantastic opportunity for collectors, buyers, art lovers and anyone else who is interested in meeting artists and buying unique art works to come along to this friendly, accessible and affordable art show.
Set over three days, the art& show has over 120 artists' work for sale and commission from a wide price range of £10 to £10,000+. It's also a chance to meet the artists, talk to them about their work and inspirations, and buy and commission direct. Artists taking part in the show pay for their own space and there is a 0% commission on their sales – so whenever you buy a piece of work, you support an independent artist to keep on making, painting, drawing and sculpting their amazing creations.
The art& team select artists and designer-makers showing a wide range of high quality and innovative work from glass and ceramics to painting and drawing, jewellery and textiles, sculpture and stonework and much more.
Visitors can also meet the RAW Talent Artists – 12 emerging artists who've won a place on the six month mentoring and supporting scheme. RAW Talent artists get a subsidized place at the show plus one to one mentoring and group workshops to prepare them for their first retail show. In turn any sales they make have a commission back towards the scheme. So by buying from them visitors support the emergence of fresh new talent and get the chance to get work from up and coming makers and artists.
ENDS
Notes to Editors:
Opening hours at the art& show at York Racecourse, are as follows:
Friday 26th October 10 – 5
Saturday 27th October 10 – 5
Sunday 28th October 10 – 4
Tickets:
Day tickets £6.50/£5.50 adult/concession
Multi Use tickets £12/£10 adult/concession
Under 14 – free entry
For further details, visit www.artand.co.uk or for a video about the show, see https://www.youtube.com/watch?v=uClcN508yzA
Image credits: two chairs – with work on wall by artist Charlotte Boyle and couch with cushions and throw by artist Kitty Pennybacker.
For interview opportunities, more information and images, please contact Kendra Grahame-Clarke at Kendra PR on 07910 214474 or email Kendra@kendrapr.co.uk