Mad Science Week for Half Term at Stockeld Park
Friday, 10th February 2017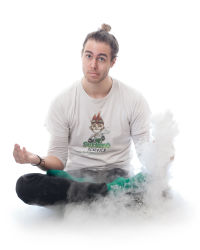 Mad Science Week
-Fun February Half Term at Stockeld Park -
Calling all budding scientists! Stockeld Park is hosting a new Mad Science Week event this February half-term from Saturday 18 to Saturday 25 February. Sublime Science, the BBC Dragon's Den success story, is bringing a variety of educational and fun activities to the award winning visitor attraction to make half- term go off with a 'Big Bang'.
Visitors can enjoy Magic Tricks and Spectacular Experiments including; a Sweet Making experiment, a spectacular Science Show with bubbles, smoke & things that fly, plus gooey Slime Making mayhem. Mad Science activities are free to all visitors with the purchase of a day pass which also includes a whole host of indoor and outdoor activities.
From Friday 17 February to Sunday 26 February, Stockeld Park and its thrilling adventure zones will be open to visitors wanting a full family day out. Wrap up warm and beat the winter blues with a breath of fresh air on the real ice-rink or enjoy a series of interactive playgrounds set in the beautiful Enchanted Forest. Don't forget to get lost inside the Giant Snow Flake shaped Yew Maze - where there are discoveries to be made at every twist and turn.
Sarah Murray, Marketing Manager of Stockeld Park comments:
"February half-term is always a great success. Families are keen to get outside and have some fun. This year we are introducing the fabulous Sublime Science team to our visitors. We are thrilled they could join us with their range of exciting experiments designed for children to take part in and enjoy. It will be a 'Mad Week' of learning and play."
If the weather takes a turn, visitors can head inside to the indoor craft and play areas where the children can bounce about on a giant inflatable pillow and clamber over play equipment -while the adults can sit back, relax and enjoy the delights of the café.
Book online at www.stockeldpark.co.uk
Notes to Editors:
For media enquiries (details, further images, interview and photography opportunities), please contact:
Corrie Staniforth t. 0113 284 2230 m. 07557870601 corrie@kendrapr.co.uk t. 01904 234 752