Author Robin Ince at Kemps Presents ...
Monday, 22nd November 2021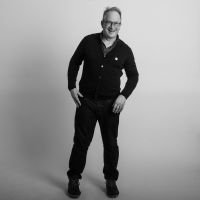 PRESS RELEASE
'Kemps Presents ….'
Autumn Heralds Exceptional Authors at Kemps Books
Owner of award winning Kemps General Store & Kemps Books, Liz Kemp, announces her autumn schedule of authors' events in Malton starting with the UK's bestselling female historian, Alison Weir and the comedian Robin Ince co-presenter of BBC Radio 4's The Infinite Monkey Cage.
Having taken the decision in lockdown to expand her business, Liz moved to new premises and increased her floor space fivefold to add a beautiful book shop which has dovetailed nicely alongside her gift offer. Liz is now embarking on a series of authors events many held in partnership with the Milton Rooms, the Georgian assembly rooms located just across the market square. Liz's aim with her 'Kemps Presents …' is to bring well-known as well as emerging authors to meet audiences in North Yorkshire within an interactive and relaxed atmosphere.
Liz's ethos to keep the business moving throughout the pandemic is working well, with the shop's team concentrating on good old fashioned customer service, combined with a wide range of books for every taste and pocket, and carefully sourced gifts for everyone.
Liz puts down much of her success to building partnerships within the business community of Malton and enjoying their support in term. Kemps Presents is a partnership with The Milton Rooms for the larger author events, and the combination of this lovely venue and Liz's carefully chosen list of authors' works well: "We enjoy a superb relationship with Lisa and the team at The Milton Rooms. Looking after our existing customers – always - and attracting new to not just our shop, but to Malton, is a win-win, in my book, so I'm delighted to start the autumn season with two exceptional, and very different, writing talents with Alison and Robin. We are really looking forward to their insights into their latest offerings, as well as their plans for the future."
The autumn season of events kickstarts in November as follows:
• 7.30pm Thursday 11 November: Alison Weir, the Sunday Times bestselling author, will be talking about her new book In the Shadow of Queens – Tales from the Tudor Court, published on 30 September, and her other books. Tickets cost £28 including a copy of the book, or £10. Guests can order their book for collection from Kemps ahead of the event.
• 8pm Sunday 28 November: Robin Ince will be discussing his new book The Importance of Being Interested – a witty elegy on his adventures in scientific curiosity. Robin is embarking on an ambitious #100Bookshops tour this autumn, aiming to do events, signings, and visits to 100 bookshops this autumn, starting on publication day. Tickets £25 cost including a copy of the book, or £10.
Tickets can be ordered through www.ticketsource.co.uk.
For more information on Kemps Presents … events, please visit www.kempsgeneralstore.co.uk/events
ENDS
For press information on Kemps, Liz Kemp and the authors, please contact Kendra Grahame-Clarke at Kendra PR on 07910 214474 or email Kendra@kendrapr.co.uk.
NOTES TO EDITORS
ALISON WEIR is the top-selling female historian in the United Kingdom, and has sold over 2.7 million books worldwide. She has published twenty history books, including Eleanor of Aquitaine, The Lady in the Tower and Elizabeth of York, and ten historical novels. Her latest biography is Queens of the Crusades, and her latest novel is Katharine Parr: The Sixth Wife, the last in her Six Tudor Queens series.
ROBIN INCE is the co-creator and presenter of the BBC Radio 4 show The Infinite Monkey Cage, which has won multiple awards include the Sony Gold and Rose d'Or. In 2019 he played to over a quarter of a million people with Brian Cox on their world tour which has put them in the Guinness Book of Records for the most tickets sold for a science show. He is author of I'm a Joke and So Are You and won Celebrity Mastermind but forgot that calcium was the dominant element of chalk. He is currently trying to invent an effective satnav for people who believe the world is flat.
The Story of Kemps
In 2018 and 2019 Kemps General Store in Malton was included in the coveted UK's 2018 Small Business Saturday in which just 100 businesses across the country are nominated annually. Kemps was also a finalist in the UK's Best Newcomer Award for the Greats Independent Gift Retailer of the Year and was shortlisted for a FSB Celebrating Small Business Award 2019. Kemps was shortlisted in the prestigious Greats Independent Gift Retailer Award for 2020 this time as Best Northern Independent Gift Retailer. Liz was one of the business owners featured in the BBC's Panorama, 'Business on the Brink', presented by BBC's reporter Richard Bilton and produced by Matt Bardo. The programme, a candid film about the challenges faced by many businesses in North Yorkshire who are threatened by their customers being taken away by the Covid-19 pandemic, followed businesses in the region from the summer 2020 across both lockdown periods.
Kemps General Store, Re-Established 2017 and Kemps Books, Opened 2020
Today the shop stands as a testament to tradition and the old ways of doing things, a small oasis which reflects a slower, calmer way of life. However alongside heritage, there is also certainly room for the new. Whilst the service may be exactly the same as all those years ago, the products are decidedly much more exciting! Long before opening the doors, Liz hunted up and down the UK for the best of British - looking for exciting new brands and beautiful contemporary designs.
Kemps General Store & Kemps Books
11 Market Place
Malton, YO17 7LP
www.kempsgeneralstore.co.uk